ACKNOWLEDGEMENTS
This website and our digital kiosk were made possible by an Action Grant from Humanities New York, as well as contributions from the Native Roots Artists' Guild.  The quilt would not exist without the hours of work and dedication of each of the 41 artists who contributed a square.  We'd like to specifically acknowledge Penny Minner, Debbi Hoag, Annette Claus, and Mary Jacobs for coordinating the beading sessions where these squares were made. Thanks also to Holly John, Debbi Hoag and Mare Stevens for quilting everything together and to Lesley Zurek for her embroidery know how.  Nya:wëh to Penny Minner for her logo and t-shirt graphic design.  Thanks to Sheila Escobar for helping us to create the ribbon skirts for the Iroquois Indian Museum opening.  Many nya:wëhs to Norma Jacobs for setting the original intention for this project with her good words. Thanks to Stephanie Shultes for her tireless work editing the images and recordings of contributors and creating the kiosk interface. Thanks also to Colette Lemmon for her grant writing work and expertise. And a big nya:wëh to Bradley Jimerson for creating this beautiful website.  
We lost one dear friend, Joanne Williams, since we completed this quilt and we'd like to dedicate this exhibit to her.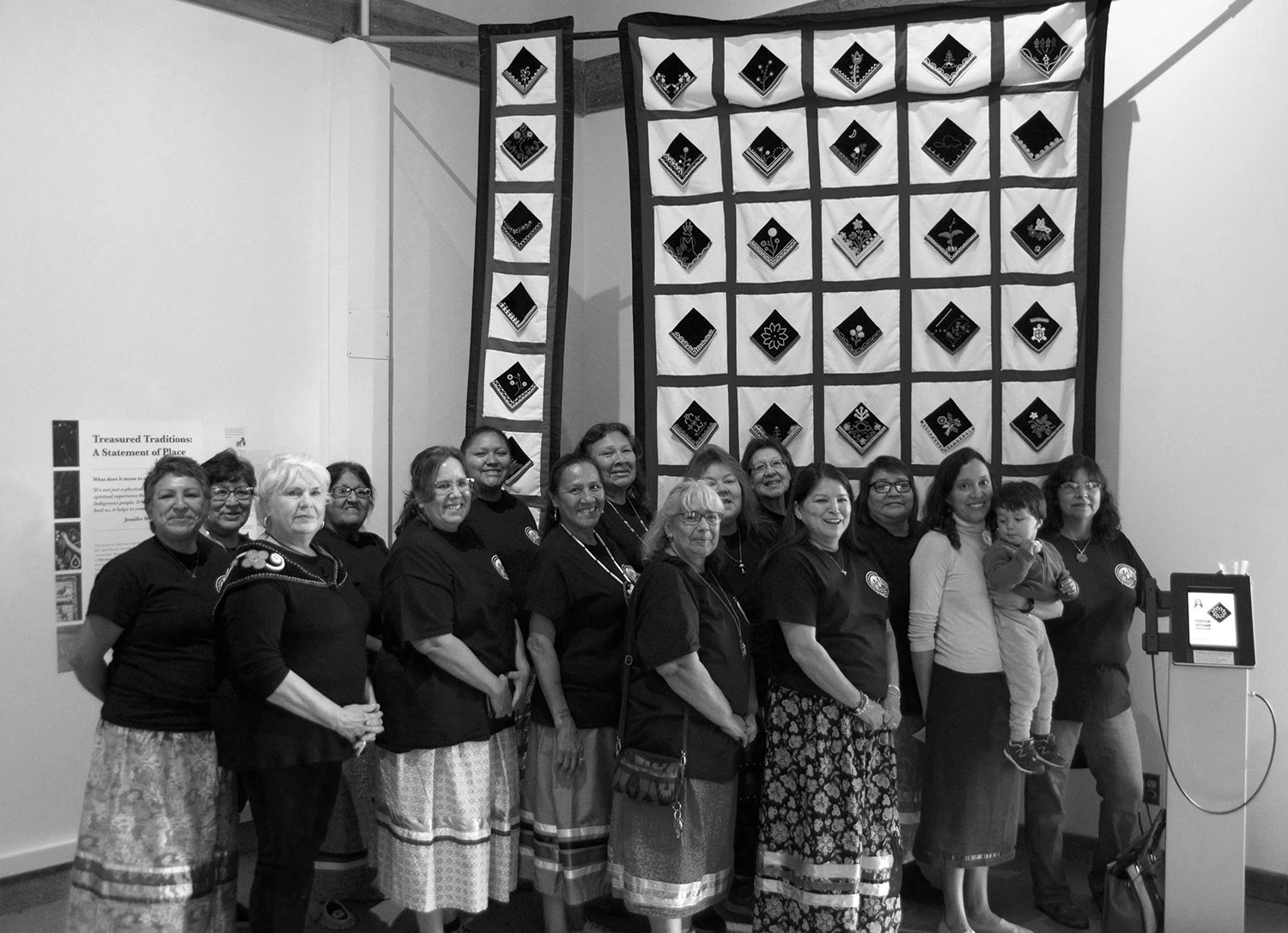 Quilts have long been used in Native communities to honor individuals of distinction.  Women of Influence: Each Block a Story, builds on that tradition, bringing together 41 women who stitched thousands of beads in honor of the Native women who provided support, inspiration, and love for each of them.  Beaded samples from the 1940s, created by Dorothy Blacksnake Jimerson (Seneca), a grandmother of two of the participants, inspired the use of the flat beadwork style used throughout the quilt.  Scroll down the list to see and hear about the artists' women of influence.
Click on any square below. A screen will pop up.